Robowars ICRA 2018 – Call for Robots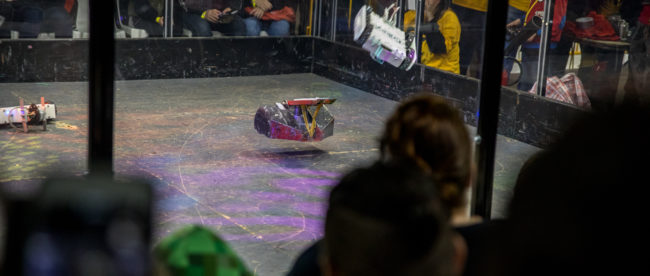 Robowars will be returning to the South Bank Piazza in Brisbane QLD on May 20th 2018. The event will be a ticketed show which will be an opener for the ICRA 2018, which is the worlds biggest robotics conference.
Event Details
Date: 20th May 2018
Location: Courier Mail Piazza, Southbank, Brisbane, QLD
Time: 10am – 5pm
Rules: SPARC Rules
Robots: 32 x 13.6kg Sportsman combat robots
Registration:
This year we are trying RobotEvents rather than BuildersDB for the event. To register you will need to sign-up, create a team and robot profile for the competition.
Register Here
The Competition
To win this years sportsman event you will need to do two things:
Win your fights
Impress the crowd.
There will be four rounds of fights. After each round the ticket holders will be asked to select their favourite robot
The winner will be the robot with the most wins. If there is a draw (which with only 4 rounds is likely) the winner will determined by the robot which has the most crowd votes.
Prizes
Winner & Crowd Favourite prices to be determined.