Robowars Brisbane – Tickets on Sale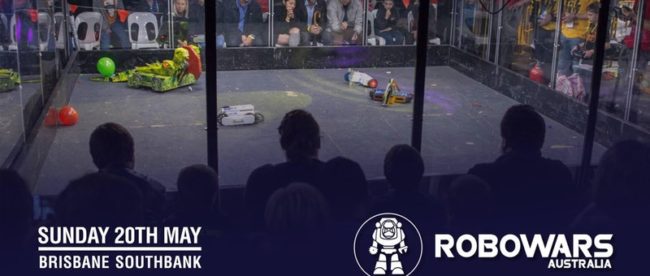 This year we want to share the Robowars experience with as many people as possible. To do this we have expanded the number of tickets with Gold, Silver and Bronze tickets available. We have also included two 6m big screens to make sure everyone can see the action.
If you want to see the other side of the robots we have our VIP seats. This lets you enter the pits and talk to the builders and see the robots behind the show.
 Event Schedule
Session 1: 10:00am – 11:15am
Buy Now – Session 1
Session 2: 11:45am – 1:00pm
Buy Now – Session 2
Session 3: 2:00pm – 3:15pm
Buy Now – Session 3
Session 4: 3:45pm – 5:00pm
Buy Now – Session 4